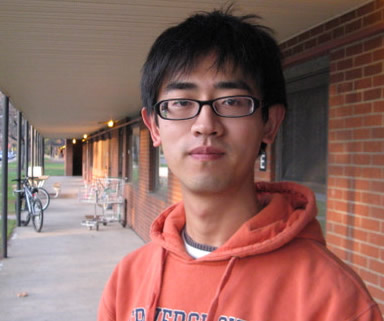 Dr. Jianpeng Xu
Data Scientist @ WalmartLabs
Personal Email: jianpeng.xu@gmail.com
LinkedIn:

Short Biography
Jianpeng Xu earned his Ph.D in CSE Department, Michigan State University (MSU) in 2017 Summer, under the supervision of Dr. Pang-Ning Tan. He received his MS in Computer Science, Harbin Institute of Technology (HIT) in 2010 and BS in Computer Science, Shandong University (SDU) in 2007. Jianpeng has a broad research interest in Data Mining and Machine Learning, which includes GeoSpatio-temporal data mining, change detection, frequent pattern mining, multi-task learning, online learning, and data mining and machine learning foundamental algorithms and their applications. His thesis topic is Multi-task learning and its application on Spatio-temporal data. He received the Best Poster Award from Doctoral Forum on SDM 2016 and Best Paper Award from IEEE BigData 2016. Jianpeng worked at eBay as a Data Scientist from 2016 to 2018. After that, he moved to WalmartLabs as a Senior Data Scientist working on learning-to-rank techniques in the application on recommendation systems and personalization.
Click here for my full CV
Recent News:
| | |
| --- | --- |
| 12/07/2019 | Jianpeng has one paper accepted by TKDE. |
| 09/10/2018 | Jianpeng is invited to present his work on Large-scale Spatio-temporal Prediction via Tensor Decomposition at AMS Fall Western Sectional Meeting in October, 2018. |
| 04/16/2018 | Jianpeng has one paper accepted by IJCAI 2018. |
| 01/29/2017 | Jianpeng has one paper accepted by TKDE. |
| 12/08/2016 | Jianpeng received the Best Paper Award from IEEE BigData 2016. |
| 10/12/2016 | Jianpeng has one paper accepted in IEEE BigData 2016. |
| 05/12/2016 | Jianpeng received Best Poster Award from Doctoral Forum in SDM 2016. |
Last updated on October 2019